Creating a future where foreigners who want to work in Japan can easily find success.
Our global HR business supports companies that employ foreigners and foreigners who are looking for work in Japan. The number of foreign workers in Japan is currently at an all-time high. On the other hand, there is a limited amount of information available for foreign students and workers to refer to when seeking employment or changing jobs, and we are not able to provide enough information. We offer a platform that provides information to companies and job seekers, and a recruiting platform that connects the two.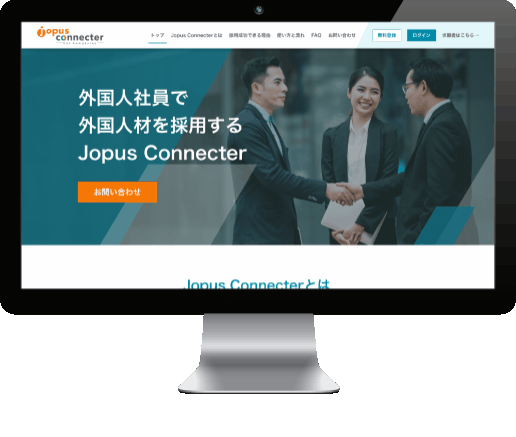 Recruitment service specialized for foreigners
「Jopus Connecter」 is a recruitment service connecting foreigner job seekers with companies and foreigner employees in Japan.
Through our service, job seekers can search for jobs, reach out to companies' foreign employees, called a "Connecter" to speak with them in their native language or in English, and understand more about the company before applying.
Your partner in assuring business success
We aim to be a one-stop solutions provider from planning through to operations, using knowledge gained from years of developing and operating our own in-house services, as well as our new found strength in UX Design and Big Data/AI Development. Having acquired over more than 1 billion job data, we have been helping our customers in the HR industry solve their problems with our industry insights. We also utilize multiple design validation methods to help you determine root causes as to why users may encounter difficulties when using business services. Please feel free to consult us whenever you may need any solutions assistance in this area as well.
The IT Solution service in ensuring your business' success
Using the combined strength of IT and design, we have managed to solve various problems. By understanding key goals of services and true value of products before moving into development, we are able to develop solutions that are effective and enhances user experience. We aim to support your business in its path to success by leveraging on knowledge gained from experience in developing our own in-house services.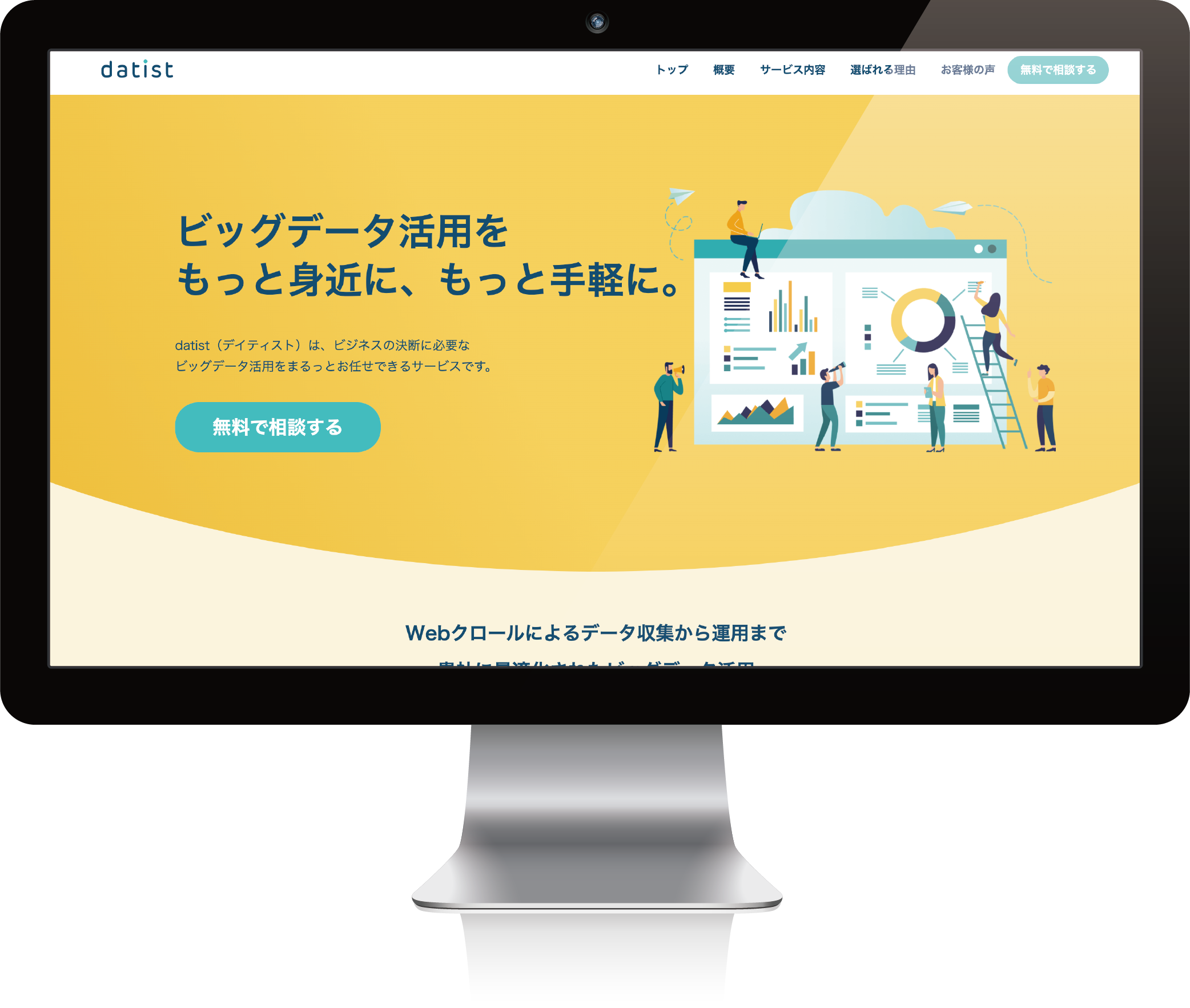 Big Data solutions
without the big hassle
Datist is with you at every stage of the solution lifecycle. From collecting and refining raw data, to the final analysis and visualization, our service leverages natural language processing technology, visual examination and the latest advances in web crawling to handle each step in designing and maintaining a system solution optimized for your organization.